12 Color Leather Dye Assortment Kit
Angelus Leather Dye is the premier product for your custom leather project needs. Whether you're customizing leather wallets or couches, our 12 Color Leather Dye Assortment Kit is your best choice. These dyes penetrate deep into leather to deliver a permanent, rich color. 
Each Leather Dye includes 1 Wool Dauber applicator. Includes pictured Angelus Shoe Polish box for displaying your 3oz Leather Dyes!
Due to its flammable nature, this product may only ship via ground transportation and cannot ship outside of the United States.
Customer Reviews
Write a Review
Ask a Question
Filter Reviews:
colors
dyes
Angelus
quality
results
guitar
shipping
bottles
wood
leather
02/14/2023
John L.

United States
Not What I Was Hoping For
In the past, I have used Transtint dyes for my wood coloring, and also to add color to epoxy. From what I have read by other users, Angelus dyes are really great for wood, and I expect that when the time comes, they will be. But I DID attempt to color my epoxy with the dyes, and sadly, it did not go as hoped. I tried to add Green dye to my epoxy, but it unexpectedly turned the epoxy yellow. So in an attempt to save my epoxy, I added some blue dye to the "yellow" epoxy. This did indeed turn the epoxy green, but also somehow changed the epoxy from a viscous liquid to a very watery and runny state. I continued to stir it, and it began to harden somewhat, eventually to the consistency of Jello. I applied it to my project anyway, hoping it would cure completely, but it never did. I'm quite disappointed. I will have to return to the Transtint for my epoxy needs.
02/14/2023
Angelus Direct
Sorry to hear that John. Since these are leather dyes, we do recommend testing them prior to applying them to any material that is not smooth leather. Adding alcohol-based dyes to epoxy is not something that we have tested here at our warehouse.
12/22/2022
Anonymous

United States
Top Shelf Products
For me, Angelus dyes are by far superior to any other leather coloring products I have used and I foresee using the Angelus line exclusively from now on.
12/12/2022
Joseph H.

United States
Great product
These dyes are wonderful. Great selection, fast shipping, couldn't ask for anything more.
11/20/2022
Anonymous

United States
Great Deal for an Awesome Product!!
I am slowly getting into building/designing custom guitars. I heard about these stains earlier this year. I have to say, these dye stains are amazing!! I do with that they came in larger quantities, especially Jet Black, since I use it more than the others, but after buying 3 for my first guitar, I knew that I had to order this box set, and now have multiple colors!!
10/04/2022
Glenn F.

United States
It's always great, I love angelus products
09/30/2022
Anonymous

United States
Wicked good dyes
These are wicked good dyes, you should buy them!!!
09/05/2022
Anonymous

United States
Love it!
Fun to use and great quality of leather dye!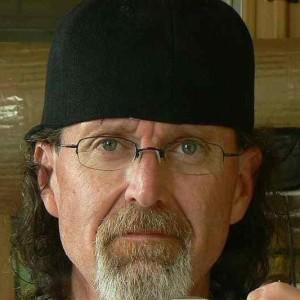 LC
08/29/2022
Lawrence C.

United States
Color
Using angelus dyes enables me to bring color like none other. My color combinations has made it possible for a royal art professor to say, "it's best color combinations and color blending she ever witnessed on any medium". Larry acrossleather.etsy.com