If you happened to be around a television this past week, you know that football season has commenced. That means legions of fantasy league players come out of the woodwork, everyone becomes an expert on statistics, and your local team are heroes/villains every Thursday, Sunday, and Monday, and that one friend gets lost in a black hole of football. 
(Source: bleacherreport.com)
For sneakerheads, football seasons means another type of shoe to paint, collect, and customize.
(Source: @kreativecustomkicks)
As unlikely as it may be, you may have seen footwear's arguably biggest name, Kanye, pop up in football news this week. Unfortunately, it wasn't because he interrupted a game to talk about Beyoncé and why she had the best Super Bowl performance ever last year. Instead, it was the Yeezy Boost Cleats he's been sending some of football's biggest, and up-and-coming stars.
(Source: solecollector.com)
First, a pair of high top cleats modeled after the Yeezy Boost 750s turned up on Denver Broncos star Von Miller's Twitter.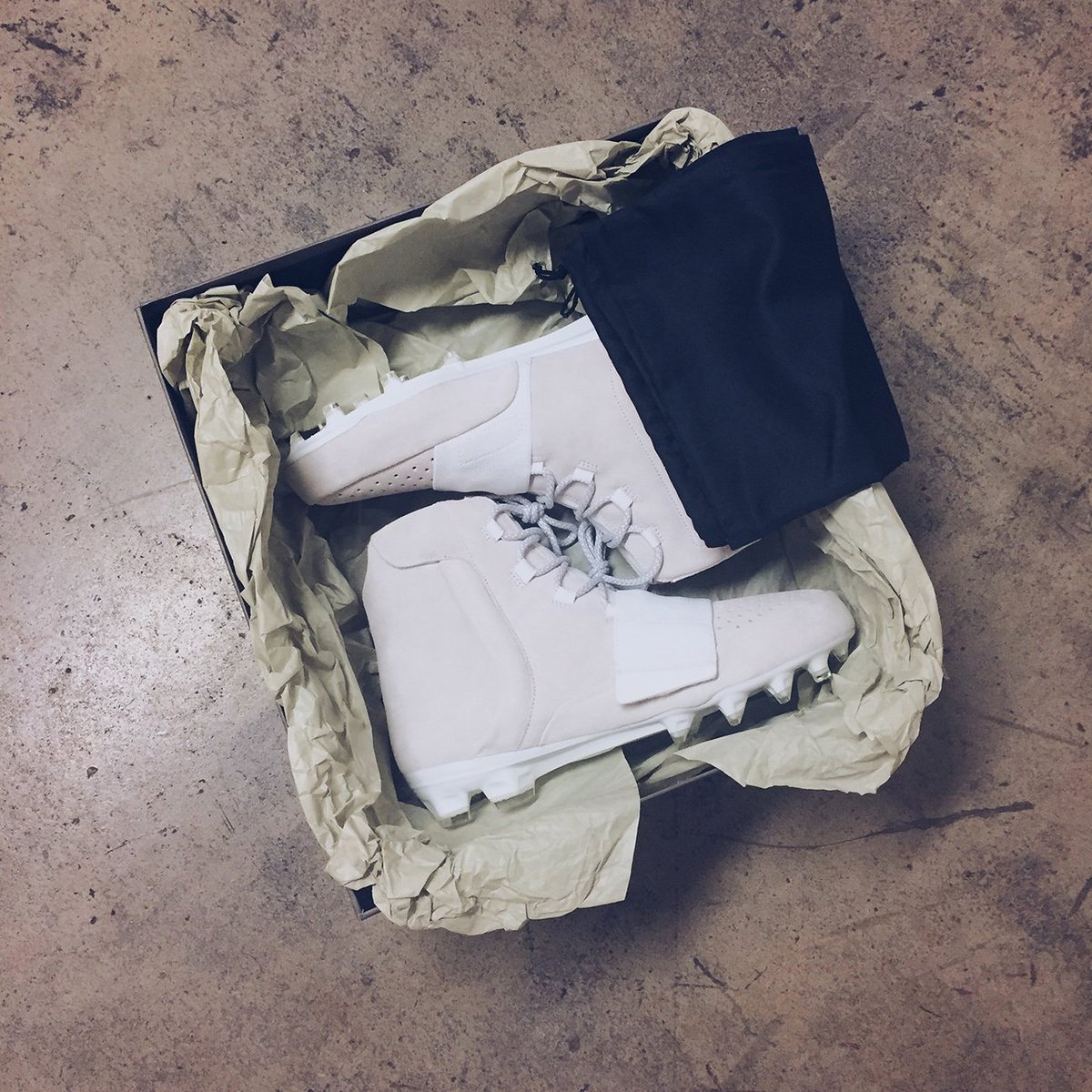 (Source: Millerlite40)
Then, Houston Texans receiver DeAndre Hopkins unveiled a pair that looked very much like the sneaker that started the craze, the Yeezy 350 Turtledove. More pairs turned up on the feeds of Minnesota Vikings' Adrian Peterson and Buffalo Bills' Sammy Watkins—all were confirmed to be 'official' adidas Football cleats.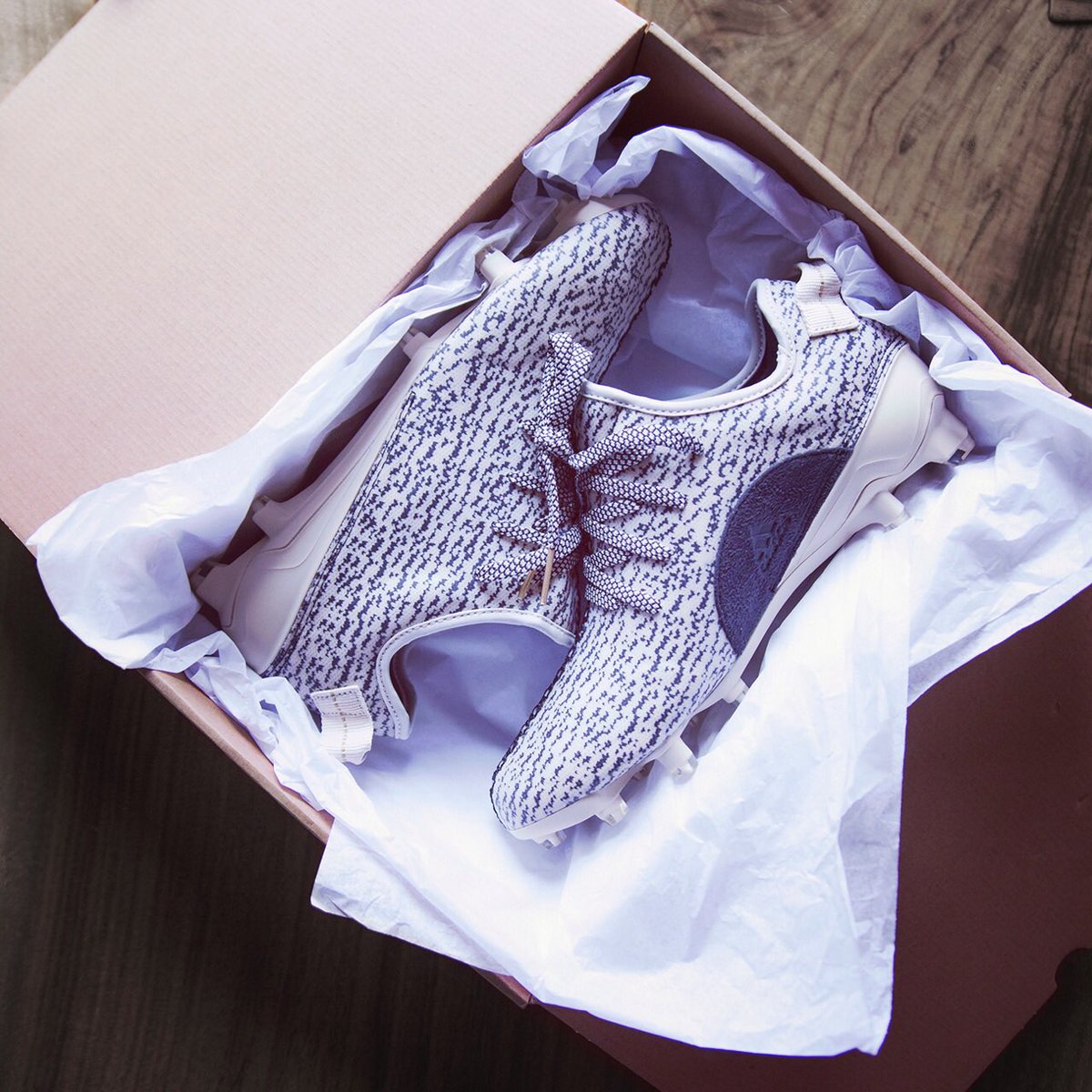 (Source: @Nukdabomb)
This seems to be the first instance of one of the big sportswear companies stepping into to a more high fashion or perhaps "forward" cleat. Compared to the typical technical and utilitarian football cleat, these are in another league. Basically, they're the same aesthetic Kanye's been pushing with his Yeezy Season line, but they'll be put to the test on the gridiron this season. So far, it seemed like Miller's faired pretty well on Bronc's season opener.
Of course the custom sneaker community knows that for years now, athletes have been pushing their on-field style to new boundaries with custom cleats. This isn't a surprise as athletes as a whole have gone from plugging their sponsor with generic warm-up gear to being named GQ's man of the year and hanging out at fashion shoes. So it seemed logical, at least to the sneakerheads, that some more of the more fashion-forward players would take their style sensibility with them into the game. And on the flip side, some big names in sneaker customization broke into the mainstream by way of ESPN.
(Source: @_theheyyman)
While Kanye's foray into cleats is pretty cool, having 1/100 Yeezy's might not be as rare as a one-off from a guy like our sponsored artists _theheyyman and True Blue Customs.
(Source: @_theheyyman)
(Source: @truebluecustoms)
With so many up-and-coming sneaker customizers out there perfecting their skill, there's something to be said for having a one-of-one pair custom cleatsmade for you.
(Source: @tkcustoms)